Jeff Pardy
Member-at-Large
Playing since: 2004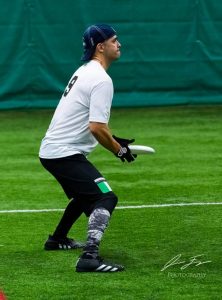 Team Affiliation(s): Beer Pressure, Frisky Dingo
Favourite MZU Memory: So many… 2004 playoff day, Winning B Tier with Stop Staring At My Disc, Winning the Flaherty Cup with FOA, and the preseason and postseason parties at Swilers and the old Rocket Room.
Why did I join the board? I've competed at various levels and have been playing for a while, yet have never been on the MZU board before. I get to bring my experience to the table, and have the opportunity to give a little back to a league that's given me a lot.