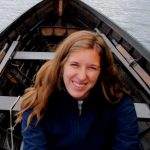 Rachael Fitkowski
President
president@milezeroultimate.com
Playing ultimate since: Summer 2015
Team Affiliation(s): Flickipedia, Tempest
Favourite MZU Memory: Most Spirited Team Summer 2018
Why do you play ultimate? Absolutely love the social aspect of the game. I've met so many great people, and made so many new friends.
Tournament Memory: Playoff Day 2016, playing in all weather imaginable in a single day. Started the first game in wind and rain, finished it in blaring sun, then played in single digit temps and crazy fog for the second game. Nothing like playing ultimate in Newfoundland's fine weather.