Sarah Dawe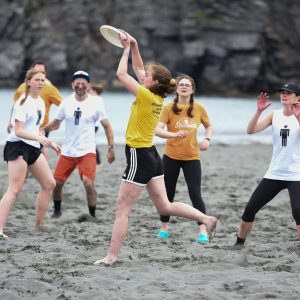 VP, Spirit
vpspirit@milezeroultimate.com

Playing since: 2020
Team Affiliation: Save the Frisbees
Favourite Ultimate Memory: travelling to CUUC's with Memorial University's first ever all-female team 🙂
Why did I join the board: To put an emphasis on spirit of the game, which is the backbone of ultimate. Also to become a voice for players who don't always have one, and try to diversify the sport to make it a more welcoming environment for all.
Need to know: Sarah love penguins!!!!!!! One day, she will meet one in person.