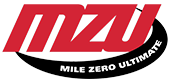 Apologies for the plain-looking site. Zuluru and WordPress currently disagree about what version of some common files to use, leading to broken menus. To maximize Zuluru functionality in the interim, we've separated the two. Until we can get them to play well together again, you can get back to the main site here.
Techniplex (TPX)
Region

City Center

Address

39 Churchill Ave, Pleasantville, St. John's, Newfoundland

Surface

Turf

Status

Open

Parking Details

Facility has ample parking.

Transit Directions

Nearest stops serviced by Route 2 or Route 5.

Washrooms

Yes

Private Instructions

You must be logged in to see the private instructions for this site.